A new season of American Horror Stories has arrived and season 11 of American Horror Story is set to premiere later this year, so fans are already speculating on the theme of the latest outing. So far, the show has covered everything from a haunted house to a witch's coven to an apocalypse in an attempt to terrify its audience.
With the themes of the more recent seasons being slightly less obvious, it's difficult to predict where the show might go next. Redditors have been discussing which themes they'd like the show to cover in the future.
Subway
The Subway has been used in several horror movies; there's something unnerving about the vast tunnels which could make it a perfect setting for a season of the horror show. Redditor halleberri says, "maybe to go off the metro theme, AHS: Underground, exploring and uncovering the secrets of the vast tunnel systems below NYC." While movies such as the Final Destination franchise have used the Subway before, there's still a lot to explore with a theme like this one.
SCREENRANT VIDEO OF THE DAY
RELATED: 10 Best Horror Movies That Take Place On Planes, Trains & Automobiles
The show has never had a form of transport as its main setting so although the theme may feel like a more obvious one, it's untapped territory. A season like this could bring together characters from different backgrounds as they ride the Subway. Also, with it being American Horror Story there would certainly be monstrous creatures lurking in the tunnels and secrets hidden along the tracks.
Wild West
Despite being a popular movie genre, the Wild West is a rarely used setting within horror. Redditor BurningTaterTot suggests this could be an effective setting for a future season of American Horror Story. The Hills Have Eyes shows mutated people living in the desert and a Wild West theme of the show could do something similar.
As Evan Peters portrays some of the evilest characters on the show, he could certainly take on the role of a deranged cowboy or sheriff in a season like this. This is part of American history that hasn't really been touched upon in the show yet so it would be interesting if it were to be explored. Also, seeing a typical Western with a horror or supernatural twist would be an exciting theme to cover, especially as the show has effectively focused on other points in history.
Folklore
While many seasons of the show have touched on areas of Folklore and Fable in the past, a full season based on this could be an interesting angle to take. Redditor missrebaz1 suggests this would be a good theme for the show as "children's stories have pretty dark origins." Horror movies like The Ritual have delved into Folklore before to terrify audiences so this could be the perfect theme for a season of American Horror Story. 
RELATED: 10 American Horror Story Plot Twists That Everyone Saw Coming
Many traditional folk stories have dark and gruesome themes that have been diluted over the years. Tapping into these stories' origins could translate well into a season of the horror show. Folk stories often feature monstrous creatures such as Wendigos and Sires which could feature in a season with this theme.
Cruise
A luxury cruise liner would be an exciting setting for a future season and a perfect way to put characters in an enclosed space. Redditor azam85 states, "the only theme I care for now is Cruise Ship." While Ghost Ship focuses on the discovery of a missing ocean liner, a Cruise Ship could be a unique setting for the horror show.
Much like in previous season Hotel, which features some of the best female characters in American Horror Story, it's likely the passengers and staff of the ship would have their secrets. The season could also show the passengers visiting multiple locations to increase the scope of the story or have them trapped on the ship out at sea to create a claustrophobic feeling. With a season set in the ocean, carnivorous creatures could certainly be lurking in the water too.
Appalachia
The show has used the name of a location before with previous season Roanoke so this could be done again with Appalachia. The season could have a similar vibe to one of the scariest episodes of American Horror Stories which focuses on deformed cannibals living in the woods.
Regarding an Appalachia season, Redditor dbsx77 says, "I'd center the story around the Hatfields and McCoys. I think an AHS treatment of that feud could be awesome." As the show often features real figures from history, it's likely that future seasons will continue to do this. Also, the show has explored vampires and zombies before but hasn't touched upon werewolves yet and this could be the perfect setting to introduce these into the American Horror Story universe.
Dark Academia
Although Coven is set within an academy, this season focuses on witches and the war between witchcraft and voodoo. A theme focusing on a regular educational setting with a dark history could be an interesting route for the show to take.
RELATED: The Most Intense Death On Every American Horror Story Season, Ranked
On this potential theme, Redditor ismokecusitlookscool says "Secret societies, scandals, student teacher relationships, what are people willing to do for good grades, scholarships or work promotions etc." An educational setting would also allow for a mixed age of cast members. Some of the newer additions to the cast such as Nico Greetham could portray students while some of the mainstays like Frances Conroy could portray the staff.
Orphanage
American Horror Story has touched on the idea of evil children in the past, most recently in Red Tide with Alma but could explore this further in an Orphanage based season, which is the chilling setting for The Orphanage. Redditor JoOddityArt5 says, "I want an Orphanage season." Some American Horror Story episodes are inspired by scary stories  and there's plenty that could inspire a season with this theme.
While most of the children would have to be played by newcomers to the franchise, there would be plenty of staff roles for the regulars to take on. Kathy Bates could step into the role of Matron and Finn Wittrock could take on the role of the Groundskeeper. The show could use this theme in a unique way, avoiding the expected haunting route which is already overdone on the show and taking a new direction.
Island
Although it would have to remain based in America, a season focusing on characters stranded on an Island would be intriguing. Redditor Salty-Salamander2140 says, "I could totally see a desert island type scenario." The characters in The Green Inferno crash land and become stranded and a similar scenario could be the basis of this season.
While this concept isn't unique in itself, there are several exciting horror twists that could be included. Whether it be supernatural forces or hostile inhabitants on the island, the stranded characters could certainly be put through the ringer. A theme like this could also allow for a smaller cast, focusing on the fan favorites in an isolated setting.
NEXT: 10 Single-Season American Horror Story Actors Who Should Come Back
Better Call Saul Season 6 Gene Episode Explained By Writer
About The Author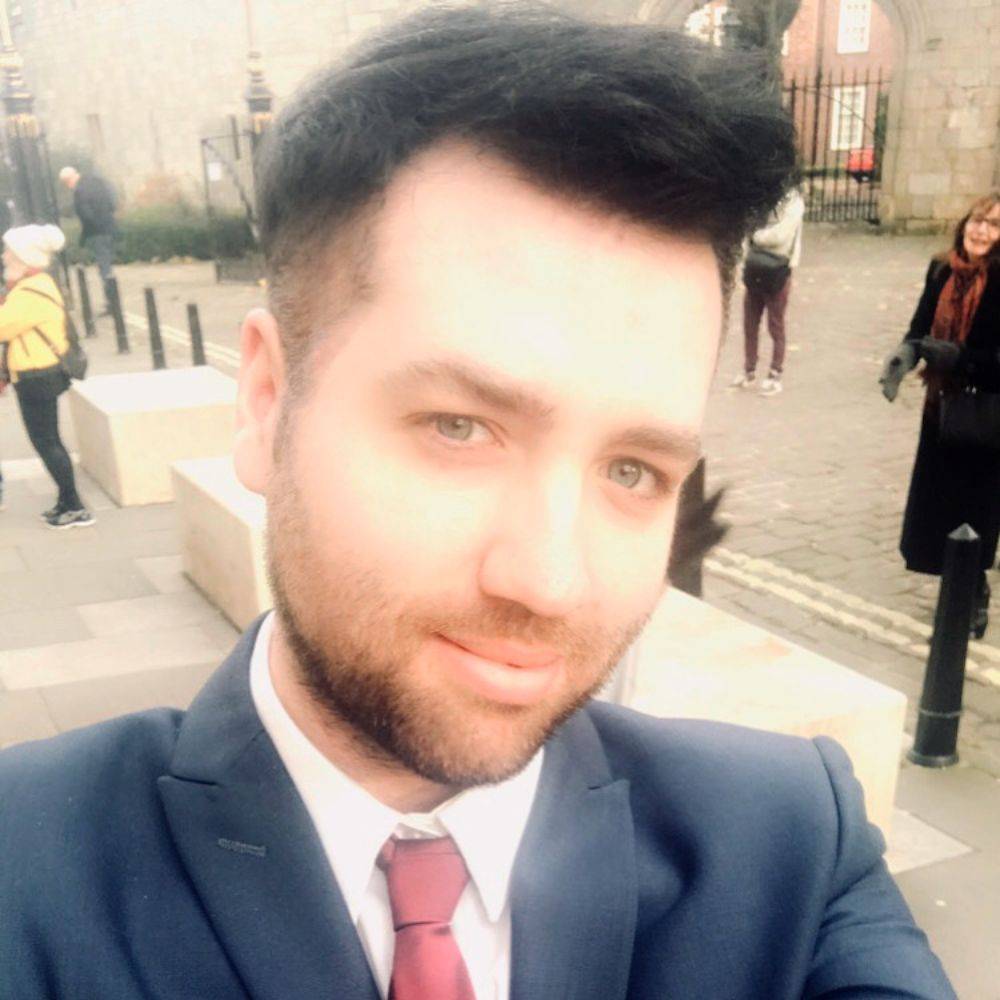 Jak Burton
(117 Articles Published)
Jak Burton has been writing for Screen Rant since 2021 and has a plethora of opinions when it comes to all things TV/Movies. Jak is a huge Harry Potter fan and has been following the series for most of his life. He also loves to keep up with all the latest horror movies releases- the scarier the better!

If Jak could transport himself into any fictional universe it would be The Wizarding World. He's visited the Harry Potter Studio Tour and Wizarding World theme park several times- always spending far too much on merchandise. In fact, he loves the Harry Potter series so much that he's met several cast members from the movies, including Rupert Grint aka Ron Weasley.

Jak lives in the United Kingdom and is an English Literature and Creative Writing graduate. When he's not discussing Movies/TV, he works as an English tutor; he also enjoys reading and is an aspiring novelist.
More From Jak Burton