Atlanta's fourth and final season gets a new teaser featuring its core group and several nods to its past, in addition to a set premiere date.
The first look at Atlanta season 4 is teasing a bizarre final installment, as well as some clever nods to the series' previous episodes. The comedy-drama premiered on FX back in 2016 and follows a college dropout turned music manager, Earn, and his cousin, Paper Boi, as they try to navigate Atlanta's rap scene, all while examining a number of social and economic issues. It stars Donald Glover, Brian Tyree Henry, LaKeith Stanfield, and Zazie Beetz. Fans of the show will remember that its third season, which concluded in May, saw its core characters in the midst of a European tour and featured a noticeably different storyline for Beetz's Van, in addition to a mysterious ending.
SCREENRANT VIDEO OF THE DAY
Related: Why Atlanta Season 3 Took So Long To Make
Now, FX Networks has released its first teaser for the upcoming season of Atlanta, and fans paying attention will find that it contains several callbacks to the series' past, including Coconut Crunch-Os, Teddy Perkin's piano and ostrich egg, Willy's alligator, the invisible car, the tree that Al cut down, and more. It also sees its main cast back in their hometown and reveals a September premiere date. Check out the new teaser below:
Click To View Original Video
In February, Donald Glover, who also created the show, explained why this season would be its last, noting that he did not want to over-extend the story and that he was originally ready to end Atlanta after season 2. While some viewers might miss its talented cast and distinct storytelling, many are happy that Glover has the opportunity to provide a real conclusion. Now, fans of Atlanta can look forward to seeing how things wrap up when it returns to FX this fall.
More: Atlanta: Donald Glover's Reparations Episode Is Ridiculous (But Essential)
Source: FX Networks
90 Day Fiancé: Biggest News Stories From Franchise Cast (Week Of July 4)
About The Author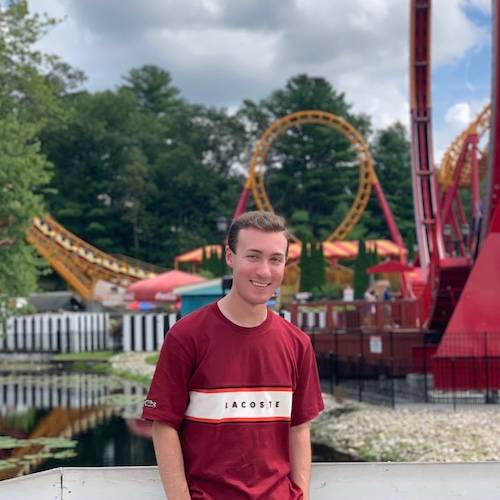 Brady Entwistle
(182 Articles Published)
Brady has been a Movie and TV News writer for Screen Rant since 2021. He graduated magna cum laude from American University in 2020, where he earned his Bachelor's degree in Film & Media Arts and minored in Business & Entertainment. In addition to his interest in writing coverage and critical analyses, for which he has created a blog of his own, Brady is actively involved in the entertainment industry and has been, and continues to be, a part of the production process for various feature films. His love of film stretches across all genres and ages, and while he certainly will not deny his proclivity for horror or his ever-growing obsession with the MCU, some of Brady's favorite projects of all time include Invasion of the Body Snatchers (1956), Pan's Labyrinth (2006), and The Dark Knight Rises (2012). Outside of movies, Brady enjoys reading and is a huge sports fanatic, with his favorite teams being the Dallas Mavericks, Buffalo Bills, and New York Yankees.
More From Brady Entwistle