Better Call Saul star Bob Odenkirk warns the sixth and final season will be a "bloody" and "painful" time for Jimmy McGill and other characters.
Better Call Saul season 6 will be "bloody" and "painful," according to star Bob Odenkirk. Known for his HBO sketch comedy series Mr. Show with Bob and David, Odenkirk made his debut as the unscrupulous lawyer Saul Goodman in Breaking Bad season 2, surprising audiences with his knack for dramatic acting mixed with his signature comedic flair. The character was such a hit that creators Vince Gilligan and Peter Gould decided to expand his role and before the series was even over, they began developing a prequel for the fan-favorite attorney.
After a two-year hiatus, Better Call Saul is now set to enter its sixth season on April 18. The final season experienced a troubled production process due to the pandemic and Odenkirk's nearly fatal heart attack, though he was able to resume filming five weeks later. The time audiences saw Better Call Saul, Kim (Rhea Seehorn) shocked Jimmy with a dark scheme intended to frame Howard (Patrick Fabian). Meanwhile, Cartel member Lalo Salamanca (Tony Dalton) survived a failed assassination ordered by Gus (Giancarlo Esposito) and attempted by Nacho (Michael Mando).
SCREENRANT VIDEO OF THE DAY
Related: Better Call Saul's Gene Timeline Means Jimmy Can't Have Walt's Redemption
In an interview with EW, Odenkirk shared a few teases about what fans can expect from the sixth and final season of Better Call Saul. Over the years, Jimmy has slowly shed his conscience and devolved into his alter-ego known as Saul Goodman. In season 6, he is expected to fully embrace his dark side, which will be a "bloody" and "painful" process, Odenkirk teases. See what he shared below:
We watched Jimmy McGill get beat around for five years, and he gains and loses some sense of his ethical compass. He doesn't have much of one, but sometimes he has it, and sometimes it comes back. But to get that last bit of ethical compass cut out of his brain, it's some deep surgery and it's gonna be bloody and … painful.
Additionally, Odenkirk described the final season with one word, "Turbulent." The upcoming episodes are expected to find many main characters entering especially tumultuous times in their lives. Lalo appeared dead set on revenge off as he limped off after the botched assassination attempt, seemingly out for blood. Similarly, Kim proposed a plan to enact revenge against Howard which would allow Jimmy to receive his seven-figure share of the Sandpiper settlement sooner.
With all these plot lines coming to a head, it will understandably be a bit bloody and painful for many of these characters, especially the ones who never appear in Breaking Bad – Kim, Nacho, and Lalo – all but resigning to their fates to either death or disappearance. Jimmy, Gus, and Mike Ehrmantraut's (Jonathan Banks) fates are much more clear, though that surely won't make it any easier for audiences to watch. The wait for Better Call Saul season 6 is almost over, as two episodes premiere later this month on AMC.
Next: Better Call Saul Might've Secretly Teased Kim's Sad Fate All Along
Source: EW
90 Day Fiancé: Mahogany's Instagram Pics That Really Raise Eyebrows
About The Author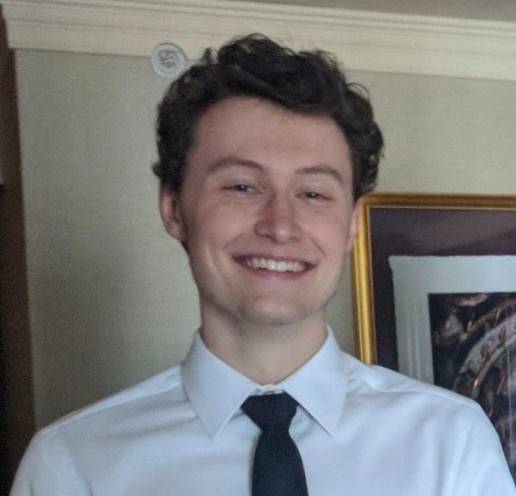 Adam Bentz
(1100 Articles Published)
Adam Bentz is a movie and TV news writer for Screen Rant. From a young age, Adam has been interested in a wide range of movies and television, but it was talented auteurs like Quentin Tarantino, Paul Thomas Anderson, and Aaron Sorkin who ultimately sparked his interest in the craft. Motivated by his love for the screen, Adam studied creative writing with a concentration in screenwriting at Southern New Hampshire University.

After graduating, Adam interned as a writer with The Borgen Project, a nonprofit organization working to end extreme poverty. Other than writing for Screen Rant, Adam reviews films on his website adambentz.wordpress.com
More From Adam Bentz