The first official poster to show off some of Clerks 3's classic cast of characters has arrived, promising much of the same in the best possible way.
The latest poster for Kevin Smith's upcoming Clerks 3 gives fans their first official look at life at the Quick Stop nearly thirty years later, with franchise fixtures Jay and Silent Bob as present as ever. The sequel has been a long time coming, with many fans having given up on the idea several years ago, when Smith seemed to make it clear that the film wasn't happening. Fortunately, Clerks 3 is shot and ready to go, and it will pick up with the same characters fans love and remember from the first movie.
Since its initial debut in 1994, Clerks has been a keystone of Smith's enduring career. The film kickstarted an entire generation's approach to filmmaking, and although independent cinema might not get the attention that it once did, there's no denying that Clerks has influenced countless numbers of aspiring creatives. When a sequel arrived in 2006, the series seemed to receive a satisfying end. What's more, thanks to their appeal in the original Clerks film, Smith found a solid base for his Jay and Silent Bob characters. The stoner duo, played by Smith (Silent Bob) and his real life best-friend, Jason Mewes (Jay), held cameo roles in an extensive list of films, as well as being the stars of two of their own feature films.
SCREENRANT VIDEO OF THE DAY
Related: Clerks 3 Can't Copy Jay & Silent Bob Reboot's Best Trick
There hasn't been much for official promotional material so far for Clerks 3, and fans have waited patiently for some word as to when the film will be released. The trailer is set to debut on July 6, and to celebrate its upcoming release, Smith has been sharing new posters for the film. The latest provides fans with their best look yet at Jay and Silent Bob, as well as Randal, Dante, Elias and a mystery character. Check it out below:
Hopefully the forthcoming trailer will reveal a release date for Clerks 3, but at the very least, fans will finally be able to get their first proper glimpse of the new film. The plot revolves around two subjects that are very familiar to Smith: filmmaking and surviving a heart attack. In a twist that mirrors Smith's life-altering heart attack, Clerks' Randal Graves survives his own heart attack and decides he wants to make a film with friend Dante Hicks about being convenience store employees. Both Randal and Dante are prominently displayed on the new Clerks 3 poster, and there's no question that seeing them outside the Quick Stop brings back feelings of joy and nostalgia for fans.
A major part of Smith's joy over reuniting with friends and making a third Clerks film with the same cast will undoubtedly help strengthen the relationships between the characters. Not that audiences needed a reason to doubt that the likes of Jay and Silent Bob being friends, but time changes everyone – even these two. Drawing from their own friendships, the cast of Clerks 3 provides fans with every reason to wonder if this could be the best entry of all.
Next: Kevin Smith Needs To Finish His True North Trilogy Instead Of More Clerks
Source: Kevin Smith/Instagram
Tom Hanks Weighs In On Tim Allen's Buzz Being Recast In Lightyear
About The Author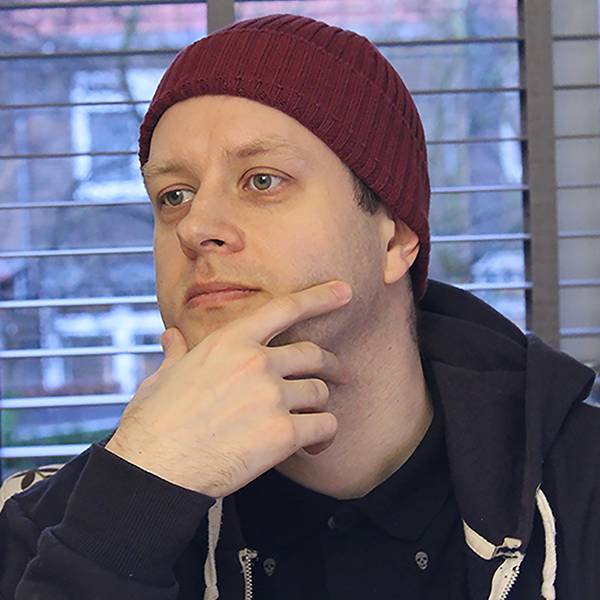 Mike Jones
(1697 Articles Published)
Mike Jones is an author, screenwriter, world traveller and cinephile. His work has been featured in print and online in a variety of publications, and he's also a Berlinale Talents alumnus. Cinema has always moved him in a big way and aside from having seen The Talented Mr Ripley more times than any other living person, he maintains a pretty darn healthy physical media collection. His favourite filmmakers include: Jordan Peele, David Lean, Alfred Hitchcock, Mike Leigh, Steven Spielberg, the Dardenne Brothers, Noah Baumbach, Michael Haneke, Barry Jenkins and Andrea Arnold. Often jet-lagged, Mike once turned down a certain A-list celebrity's offer to join them for a night of partying after a strange encounter in an airport.
More From Mike Jones