The modern take on Greek mythology loses one delightful actor but gains another as Jeff Goldblum takes over for Hugh Grant as Zeus in Netflix's Kaos.
Jeff Goldblum brings his oddball charm to Netflix's Kaos, as he replaces Hugh Grant as Zeus. With most forms of entertainment getting greenlit these days being based on existing IP, Kaos stands out as unique as it's an original story. If it's based on any IP at all, it's some of the oldest there is: Greek mythology. Kaos joins the recent trend of shows playing with and modernizing mythology, including American Gods, Moon Knight, and Netflix's upcoming Sandman adaptation.
Related: Jurassic World Dominion's Biggest Draw Was Its Main Flaw
Kaos is a darkly comedic, contemporary reimaging of Greek mythology created by Charlie Covell that Grant was tapped to star in as the vengeful God Zeus. According to Deadline, Grant had to drop out due to date availability. Now the role is in Goldblum's capable hands. This take on Zeus sees the mighty King of the Gods spiraling into dangerous paranoia and neurosis when he discovers a wrinkle on his forehead one morning, becoming certain of his imminent downfall.
SCREENRANT VIDEO OF THE DAY
Goldblum is an idiosyncratic performer with some iconic performances under his belt. He's fresh off of reprising a few of his most iconic ones, reappearing as Dr. Ian Malcolm in the series-ending sequel Jurassic World: Dominion, as well as The Grandmaster in Thor: Love and Thunder in spirit, although not in physical form. Also appearing in the series are Janet McTeer as Hera, David Thewlis as Hades, and Cliff Curtis as Poseidon. Goldblum should be the perfect fit for the updated take on neurotic Gods in Kaos as he so often portrays neurotic men with God complexes in everything from The Fly to The Life Aquatic to Search Party.
Next: Sandman Already Proved Its Lucifer Casting Backlash Is Ridiculous
Source: Deadline
MonsterVerse Godzilla TV Show's Setting Revealed In New Set Photos
About The Author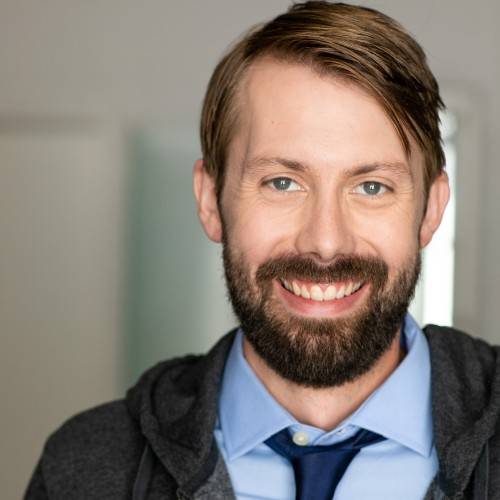 Kevin Swanstrom
(94 Articles Published)
Kevin Swanstrom is a core television and film news writer for Screen Rant based out of Los Angeles. In addition to moonlighting as a pop culture journalist he's a screenplay writer and playwright. His work has been performed at the university level as well as the Hollywood Fringe Festival, and he's been a quarter finalist in the Screencraft Horror Competition, as well as a two-time finalist in the NYC Midnight short screenplay competition.

He graduated from Chapman University in 2013 with a degree in Theatre Arts and a minor in English but might as well have majored in being unemployed. He has a love of fiction writing, specifically comedy and horror, and is an avid lover of cinema of all genres from romances to screwball comedies of the 1930's to forgotten cult favorites. He also enjoys playing and reliably getting 3rd place in bar trivia, board games, and making music playlists for friends, going so far as to burn them on actual physical CDs.
More From Kevin Swanstrom