Ethan Hawke addresses whether he will return to the MCU as Moon Knight villain Arthur Harrow, explaining that he doesn't want a long-term commitment.
Ethan Hawke addresses whether he will ever return to the MCU as Moon Knight villain Arthur Harrow. Joining the ever-growing roster of Disney+ MCU shows, Moon Knight premiered earlier this year, introducing audiences to Oscar Isaac's titular hero. The show earned mostly positive reviews from both audiences and critics, with many praising its unique tone and mind-bending premise, as well as the dynamic between Isaac and Hawke. Presented as a limited series, it remains unclear whether Moon Knight will return for a season 2 or if Isaac's hero will feature in future MCU appearances.
While Isaac's performance drew significant praise, Hawke's villain was also a high point of Moon Knight for many fans. Harrow is a former avatar of Egyptian Moon God Khonshu, but the character soon sets out on a new path, attempting to resurrect Ammit, another ancient Egyptian deity. The series ends with a climactic battle between Khonshu and Ammit, with Isaac's character eventually defeating Harrow. Moon Knight's post-credits scene introduces Isaac's Jake Lockey, Marc Specter's surprise third identity, who seemingly assassinates Harrow in the back of his limousine.
SCREENRANT VIDEO OF THE DAY
Related: Moon Knight's Ned Flander's Reference Hints At Big Arthur Harrow Twist
In a new interview with IndieWire, Hawke casts doubt on his potential return to the MCU, explaining that he's ultimately "not interested in long-term commitments." While not writing off returning to the role of Harrow down the road, the actor explains that he took the role partially because he wanted to "know what that [MCU] sandbox was like." Check out Hawke's full comment on his MCU future below:
"I'm not supposed to talk about it. I had to sign an NDA about dealing with them, but I'm not interested in long-term commitments. I protected myself because I didn't know what it was going to be. I just wanted to know what that sandbox was like."
Hawke previously hinted to Screen Rant that Harrow could have survived the encounter with Lockley during the Moon Knight post-credits scene, but his most recent comment certainly suggests that there are no plans for Harrow to return at the moment. Like Isaac, Hawke seems to have ensured that he wasn't locked into anything long-term, a situation that is relatively novel at Marvel, with actors frequently contractually obligated to appear in more movies or shows beyond a one-picture deal. While both Isaac and Hawke could very well return to the MCU down the line, there's nothing currently in writing that says either of them are legally required to.
Moon Knight fared well with both audiences and critics, but, at least for Hawke, the show appears to be more of a one-off. Of course, Moon Knight also told a relatively self-contained story, suggesting that, even if he never returns, it won't really affect the broader MCU. Although it seems likely that Isaac's Moon Knight will pop up in another MCU property at some point in the future, Hawke's comment, combined with his character's fate, suggests Harrow may well be gone for good.
More: Moon Knight Hid Its MCU Timeline In The Most Creative Way
Source: IndieWire
Black Panther: Wakanda Forever/Black Panther 2 (2022)Release date: Nov 11, 2022
Ant-Man and the Wasp: Quantumania (2023)Release date: Feb 17, 2023
Guardians of the Galaxy Vol. 3 (2023)Release date: May 05, 2023
The Marvels/Captain Marvel 2 (2023)Release date: Jul 28, 2023
It's Official: Jimmy McGill Is Dead In Better Call Saul
About The Author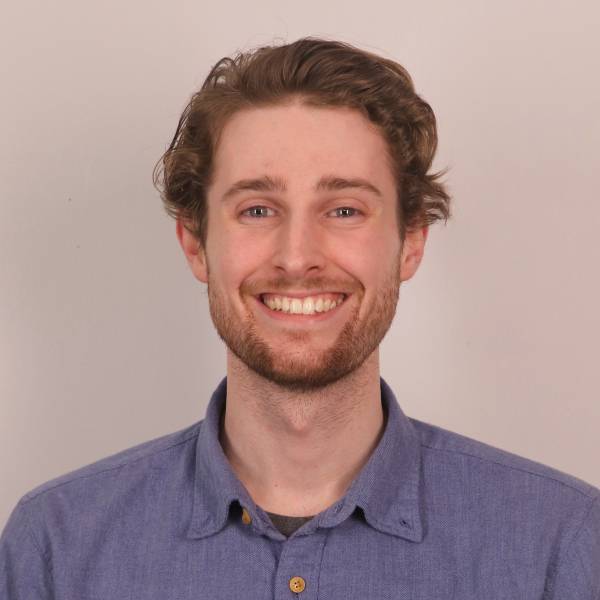 Ryan Northrup
(678 Articles Published)
Ryan Northrup is a Senior Writer at Screen Rant and a contributor at MovieBozo and Flickfeast. After earning a degree in History from McMaster University and working briefly in digital marketing, Ryan decided to turn his focus to the world of entertainment, his true passion. Torn between wanting to write about movies and wanting to write his own, Ryan attended Vancouver Film School for Screenwriting in 2019, developing a number of close friends and industry contacts. He was also fortunate enough to option his first-ever screenplay to an established Canadian producer fresh out of film school. Now, while continuing to pursue his screenwriting endeavors like a younger but equally overwhelmed Barton Fink, Ryan covers the latest news and developments of the entertainment world in addition to writing thoughtful and informative features and reviews. Whether it's the latest Marvel release, the hottest new Netflix series, or a smaller indie film, Ryan just loves the art of storytelling – and writing about it! If you'd like to keep up with all the latest from Ryan, feel free to follow him on Twitter.
More From Ryan Northrup