Ahsoka star Rosario Dawson, who played Claire Temple on Marvel TV's Netflix shows, reveals that The Punisher is coming back with Jon Bernthal returning.
Ahsoka star Rosario Dawson, who played Claire Temple on Marvel's Netflix shows, reveals that The Punisher is getting revived in the MCU with Jon Bernthal. Prior to Disney+ doing original shows from the MCU by Marvel Studios, there was the original Marvel TV era. Marvel TV, which was its own division, was the home for major MCU shows like Agents of SHIELD, Daredevil, Jessica Jones, Luke Cage, The Defenders, Runaways, and many more.
One of the popular Marvel TV dramas was The Punisher, which starred Jon Bernthal as the dangerous vigilante Frank Castle. Bernthal's character got his TV start on Daredevil in season 2 as one of the two new crucial players of the Marvel drama. His depiction of The Punisher was so beloved that it got him his own spinoff series not long after, which followed Frank tackling the issues that led to him living his current life of vigilantism. However, like most of the Marvel-Netflix dramas, The Punisher had a short run as it was canceled after season 2.
SCREENRANT VIDEO OF THE DAY
RELATED: The MCU Has To Bring Back Jessica Jones & Punisher Now, Right?
Despite its abrupt end, it looks like Bernthal's Punisher is making a comeback. At this year's C2E2, Rosario Dawson (via Caleb Williams), who portrayed Claire Temple in The Defenders-based shows, revealed that she learned yesterday that The Punisher is coming back, seemingly confirming Bernthal will be reprising the role. Check out the video below.
Click here to view the original video on Twitter
Dawson did not reveal any additional details on The Punisher's return other than she had heard about it the other day. While Marvel Studios has yet to respond about the supposed Punisher return, it would make a lot of sense given what has been going on in the MCU lately. Since late 2021, the Marvel TV era has slowly begun to make a comeback within the larger MCU. In Hawkeye season 1, Vincent D'Onofrio's Daredevil character Kingpin showed up as he was revealed to be the show's overall big bad. That same month, Charlie Cox's Matt Murdock appeared in Spider-Man: No Way Home, where he played a pivotal cameo, and both stars are now set to return for Daredevil: Born Again in 2024 as a sequel series.
While it remains to be seen exactly what Bernthal's Punisher return will look like, this is another example of Marvel TV finally getting its due. During the division's original operation, the MCU movies wouldn't even acknowledge what was going on within the shows. In the meantime, shows like Agents of SHIELD would constantly tie into the films, as it and every other Marvel TV show were always set within the MCU. With D23 coming up, perhaps more will be unveiled about The Punisher's return to the MCU, following Dawson's comments.
MORE: The MCU Just Made Punisher's Origin Even Darker
Source: Rosario Dawson (via Caleb Williams)
90 Day Fiancé: Tiffany's Latest Before & After Surgery Video Wows Fans
About The Author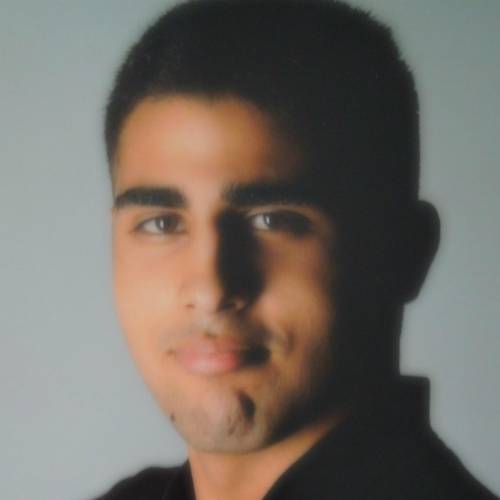 Andy Behbakht
(1282 Articles Published)
Andy is a senior writer at Screen Rant as he has covered the world of entertainment journalism since 2010, including superhero/comic book media. In addition to his work as a reporter, Andy co-hosts The Flash Podcast while running and producing the entire DC TV Podcasts network. He is also the founder/editor-in-chief of The Marvel Report since Fall 2015. Andy has previously written for sites such as FanSided, KSiteTV, TV Fanatic, It's Just Movies, Heroic Hollywood, TV Overmind, and more.
More From Andy Behbakht