Following years of appearing in some of Hollywood's biggest franchises, Simon Pegg reveals whether he'd join the MCU at this stage of his career.
Simon Pegg explains his feelings about possibly joining the Marvel Cinematic Universe at this point in his career. Following director Edgar Wright and Pegg's work on the cult TV series Spaced, the pair's collaboration with Nick Frost on Shaun of the Dead (and the loosely connected Cornetto Trilogy's follow-ups, Hot Fuzz and The World's End) served as a launching pad for Pegg's career. The actor has gone on to star in everything from Star Wars and Star Trek to the Ice Age and Mission: Impossible franchises.
As the MCU expands across all platforms and media, Disney and Marvel Studios continue to recruit top-tier filmmakers, from actors like Oscar Isaac and Florence Pugh to directors such as Taika Waititi to Chloé Zhao. Given the universe's certified-fresh track record on Rotten Tomatoes, and unrivaled profit margins, everyone in Hollywood would at least consider playing a Marvel superhero (even recently Ryan Gosling revealed what Marvel character he'd like to play). That said, a franchise veteran like Pegg seems primed and ready to join the MCU.
SCREENRANT VIDEO OF THE DAY
Related: Star Trek: Why Simon Pegg Was Annoyed When Cast As Scotty
In a recent interview with Newsweek, however, Pegg explains why he's in no rush to be cast in the MCU. With a handful of franchises under his belt, the 52-year-old actor is looking to focus more on drama and smaller projects moving forward. Read what he says below:
I kind of want to do more sort of grown-up stuff in the future. I think Mission Impossible is a very grown-up franchise. I think it's a franchise, which is aimed less at big kids than it is just big people, but I quite want to do some more drama.
I'm not in any rush to join the MCU or anything like that. I kind of feel like I kind of want to be a bit more free. You join those things and then you're tied to them for years and that can be a little bit restrictive.
In terms of being tied to certain properties for years, Pegg is speaking from experience. He first played Benji Dunn in 2006's Mission: Impossible III before starring alongside Tom Cruise in its sequels and the series' upcoming finale in Mission: Impossible – Dead Reckoning Part 1 and Dead Reckoning Part 2 – which are slated for release in 2023 and 2024, respectively. Furthermore, his role as Star Trek's Montgomery "Scotty" Scott spanned three films from 2009 to 2016 (having also co-written Star Trek Beyond), and could continue pending news on Star Trek 4. In addition to his voice work, he's already committed to quite a few projects.
Although Disney/Marvel Studios has made more than all of his films combined, Pegg's movies have still earned billions of dollars. At this point in his career, he doesn't necessarily need to make monetary decisions. Instead, he can focus on that which fulfills him creatively while maintaining a healthy work/life balance. For example, Pegg's next movie with Edgar Wright is currently being discussed. On the superhero side of things, he already has a recurring role in Prime Video's The Boys as the father of Hughie Campbell – a character who, in the comics, is based on Pegg. Ironically, The Boys mocks the MCU, but If Pegg ever decides to take that universe seriously, Kevin Feige & Co. would surely welcome him with open, non-committal arms.
More: The Boys' Simon Pegg Recasting Is Finally Fixing An Original Hughie Issue
Source: Newsweek
Black Panther: Wakanda Forever/Black Panther 2 (2022)Release date: Nov 11, 2022
Ant-Man and the Wasp: Quantumania (2023)Release date: Feb 17, 2023
Guardians of the Galaxy Vol. 3 (2023)Release date: May 05, 2023
The Marvels/Captain Marvel 2 (2023)Release date: Jul 28, 2023
90 Day Fiancé: Larissa Lima Shares Graphic Photos Of Botched Surgery
About The Author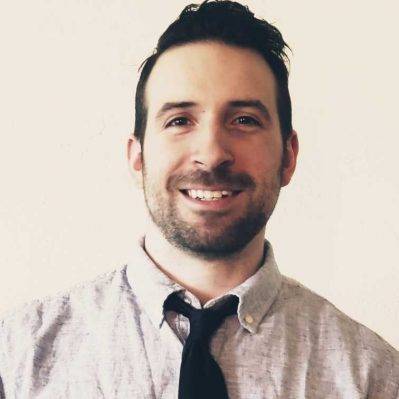 Josh Plainse
(1203 Articles Published)
Josh Plainse is a writer, movie, and television fanatic based out of Wisconsin. Josh works for Screen Rant covering the latest in entertainment while simultaneously pursuing the never-ending dream of becoming an established novelist, screenwriter, and/or decent human being. Josh would accredit characters such as Goku, Han Solo, Simba, and Maximus Decimus Meridius for instilling within him an affinity for storytelling. It is this incessant obsession which has propelled him to seek opportunities that inform, entertain, and inspire others.
More From Josh Plainse