As filming for The Flash season 8 finale is happening, one of the show's stars teases that the last episode will feature some very familiar faces.
The Flash season 8 finale will feature some familiar faces, according to one of the show's long-time stars. It's been an interesting year for one of The CW's most popular Arrowverse shows. Unlike previous years, The Flash season 8 kicked off with a special 5-part event, titled Armageddon, that included some fan-favorite heroes and villains from the other shows. While not a traditional crossover per se, it was the first time since Crisis on Infinite Earths that viewers got to see Barry Allen interact with other superheroes in the franchise.
As The Flash season 8 resumed last month after an extended break, the show is currently tackling its latest big bad in the form of the so-called Black Flame killer. Rather than another metahuman, this threat is heavily tied to the world of supernatural and horror, a territory The Flash hasn't explored too much in the past. Whether it's The Flash's new take on Deathstorm or something else remains to be seen. With many episodes still left to air, only time will tell what other villains and arcs the show has in store for the fans this year.
SCREENRANT VIDEO OF THE DAY
RELATED: New Flash Season 8 Villain Hints At Exactly How Firestorm Returns
Since The Flash season 8 started filming in August 2021, production is getting closer to the finish line as they are currently shooting their finale. While many details are being kept under wraps, it appears that the last few episodes will have some returning characters. Danielle Panabaker, who portrays Caitlin Snow and Killer Frost, recently did an Instagram live to do a little check-in about The Flash season 8. Not only are they working on the last two episodes of the ongoing season, but Panabaker teases that some familiar faces will reemerge that fans will enjoy seeing, stating the following:
"We're getting close to the end of filming for season 8. I'm working on episode 19 today, they've started filming episode 20, which is the season finale today on the other unit. It's exciting times, the end is near, although the last two episodes always tend to be pretty big! There will be some returning faces for the finale and the last couple of episodes, some familiar faces that hopefully you guys will enjoy seeing."
It's a tradition for The Flash to usually have some of their established guest characters come back in some capacity at the end of each season. Last year was heavy on the Flash Family front as XS (Jessica Parker Kennedy,) Jay Garrick (John Wesley Shipp,) and Joan Williams (Michelle Harrison) returned for the two-part finale. While Panabaker didn't specify who is showing up, it does seem that Jordan Fisher's Bart Allen, who was introduced during the 150th episode of The Flash season 7, is one of them. The actor recently teased that he was on set in a new video where Fisher was hanging out with Candice Patton, who plays his TV mother, Iris West-Allen.
The CW also recently announced that The Flash season 8 finale is officially airing on Wednesday, June 29th, meaning they will likely disclose more guests as they get closer to the end. Unlike previous ones, this upcoming finale will probably feel like a bit of a relief to fans as it'd have been The Flash's series finale since The CW took a little longer this year to decide on its fate. However, after an extended waiting period, The Flash was one of two Arrowverse shows to score a renewal, which will be part of The CW's 2022-2023 TV season. As The Flash season 8 progresses forward, time will tell who else is showing up for the last batch of episodes.
MORE: The Flash Just Revealed How It's Dealing With Elongated Man's Exit
Source: Danielle Panabaker
Moon Knight Episode 3 Ending Explained – Are Marc's Powers Gone?
About The Author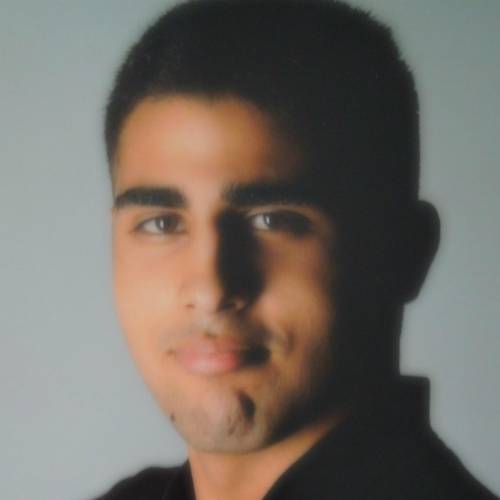 Andy Behbakht
(1040 Articles Published)
Andy is a senior writer at Screen Rant as he has covered the world of entertainment journalism since 2010, including superhero/comic book media. In addition to his work as a reporter, Andy co-hosts The Flash Podcast while running and producing the entire DC TV Podcasts network. He is also the founder/editor-in-chief of The Marvel Report since Fall 2015. Andy has previously written for sites such as FanSided, KSiteTV, TV Fanatic, It's Just Movies, Heroic Hollywood, TV Overmind, and more.
More From Andy Behbakht