Greef Karga actor and director Carl Weathers teases the action scenes included in his directorial installment of The Mandalorian season 3.
Carl Weathers, actor of Greef Karga and director on The Mandalorian, teases plenty of action scenes for his season 3 directorial episode. The beloved Star Wars series starring Pedro Pascal as the titular Mandalorian, Din Djarin, is set to make its return in February 2023 after a long-awaited 2-year hiatus. Many things have changed for Mando and his foundling Grogu since the events of The Mandalorian season 2, thanks to a brief 3-episode appearance in this year's The Book of Boba Fett. Now, anticipation for season 3 has only risen more to see where the duo will go from here.
Weathers' Greef, the magistrate of the Bounty Hunter's Guild on Nevarro, debuted alongside Mando in the very first episode of The Mandalorian in November 2019. Since then, his character has gone on to become a classic amongst viewers and a close friend for Din. Greef only appeared in 1 episode for season 2 as opposed to his 4-episode run in season 1, but behind-the-scenes footage has revealed that the magistrate briefly appeared in a now-deleted scene for "Chapter 15: The Believer." The season 2 episode "Chapter 12: The Siege" saw Weathers' Mandalorian directorial debut, which included plenty of action for the Nevarro crew both on the ground and in the air. The episode was also an important turning point for the story, as it was finally revealed to Mando and his team that Moff Gideon (Giancarlo Esposito) had survived the events of season 1.
SCREENRANT VIDEO OF THE DAY
Related: Grown-Up Grogu Fan Theory Gives Him Essential Role In Star Wars' Future
Now, Weathers has shared some details about his directorial installment of The Mandalorian season 3. In speaking with Empire, the actor and director revealed that his episode this upcoming season has "a bit more [action]" than his season 2 episode. He also directly compared "Chapter 12: The Siege" with his newest episode, saying they're "a little different" because his season 3 episode "had a lot more scope." Weathers goes on the clarify that his work on The Mandalorian season 3 has "many, many different kinds of stories within the story" as compared to the single storyline of his season 2 work, which the actor and director found enjoyable. Read Weathers' full quote below:
Oh there was a bit more [action], I think, in this one. It's a little different [to 'The Siege'], because a lot of it had a lot more scope. But this one also had many, many different kinds of stories within the story, and that's really nice.
Both the teases of action as well as story make sense for where The Mandalorian season 3 is headed. Exclusive footage shown at Star Wars Celebration back in late May confirmed that Din and Grogu are headed to Mandalore to seek atonement for Mando's "sin" of removing his helmet, an adventure that already promises a scale much bigger than any other season yet. Some of the footage also revealed Greef himself involved in a Western-like showdown with others, which could point towards a storyline of his own within Din's larger season 3 story, just as Weathers has teased. Either way, the action for Weathers' season 3 directorial installment has to be on a pretty massive scale to top the lab-exploding, TIE fighter-chasing, and Razor Crest-piloting action viewers last saw from Weathers in season 2.
Weathers isn't the first to promise a large amount of action and story for The Mandalorian season 3, as this tease adds to the plenty shared by cast and crew alike. Pascal and Katee Sackhoff (Bo-Katan Krzye) have already called the season better, darker, and denser compared to past seasons. This makes sense for the journey towards Mandalore, as Din will be dealing not only with external conflicts from Bo-Katan herself, Gideon, and other Imperial remnants, but also his own internal conflict of breaking his Creed and living amongst other Mandalorians who can remove their helmets. With the live-action debut of the planet Mandalore and new and old characters alike in tow, anticipation for the action-packed The Mandalorian season 3 only continues to rise.
Next: All 9 Star Wars TV Shows Releasing After Obi-Wan Kenobi
Source: Empire
Stranger Things' Eddie & Vecna Actors Sing Kate Bush Song In Cute Video
About The Author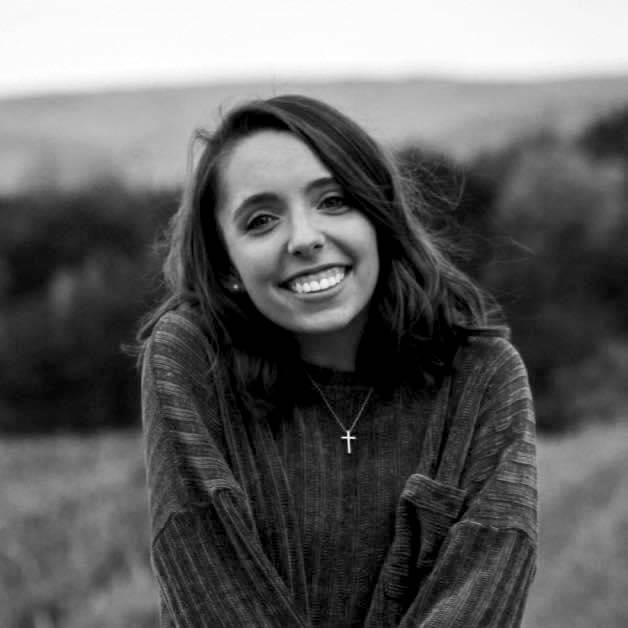 Molly Brizzell
(108 Articles Published)
Molly Brizzell is a Movie/TV News writer for Screen Rant with life-long passions for writing, Star Wars, and fan communities. She earned her Bachelor of Arts in Writing and Communication with a minor in English in December 2021, where she spent one semester abroad in London for an honors writing program. She's been writing ever since she was young, but her first professional writing experience began at her college, where she wrote feature articles for the official college magazine in addition to serving as the Co-Editor in Chief for the student-run newspaper. Molly has also been running her own Star Wars blog with a specialized focus on The Mandalorian since January 2020, where she interacts with other fans to answer questions, share theories, and discuss other news and facts. In addition to Star Wars, she has passions for Marvel, Stranger Things, and more, and she may be one of Din Djarin's biggest fans. See more from her on Twitter: @mollybrizzell
More From Molly Brizzell