Exclusive: Seth MacFarlane says that renewal chances for The Orville are 50-50, and could be helped greatly by a surge in Disney+ streaming viewers.
Seth MacFarlane says that the renewal of The Orville season 4 will likely depend on the streaming numbers that come in from Disney+. The Orville is a science fiction dramedy heavily inspired by Star Trek that follows the crew of the titular ship USS Orville (ECV-197) as they visit various planets and encounter different alien life forms. The cast includes MacFarlane, who also created the series, as Captain Ed Mercer, Adrianne Palicki as Commander Kelly Grayson, Penny Johnson Jerald as Doctor Claire Finn, Scott Grimes as Lieutenant Gordon Malloy, and Peter Macon as Lieutenant Commander Bortus, with a host of guest stars like Charlize Theron, Bruce Willis, Rob Lowe, and even Dolly Parton.
SCREENRANT VIDEO OF THE DAY
The Orville's path to the screen has been historically challenging. It originally ran on Fox starting in 2017, and while the first season was poorly received by critics, it was the #1 Thursday show for the network. However, that wasn't enough for Fox to want to keep the show on their roster after season 2, and when production on season 3, The Orville: New Horizons, was delayed by the beginning of the COVID-19 pandemic, it resurfaced in 2022 as a Hulu exclusive series. However, now that Disney owns 20th Century Productions and their streaming service has recently expanded to include more adult-oriented content, The Orville will stream on Disney+ in its entirety starting August 10, 2022.
Related: Every Star Trek Actor Who Has Appeared On The Orville
Screen Rant recently spoke with MacFarlane about the future of The Orville. He admitted that the show's chances of being renewed for season 4 are currently about 50-50. However, for New Horizons he felt very supported by both the Hulu and Disney teams, and he hopes that Disney+ will allow the series one more push as "that's an entirely new audience that I think is maybe dimly aware of the show, but maybe doesn't really know exactly what it is," and if public perception can overcome the initial negative reaction to the show, it will likely spell great news for the show continuing. Read his full quote below:
There's certainly the hope from us, from Brannon Braga and myself and everyone involved with the show. We would all love to do a season 4.
To your other question, yes, I have felt such an immense degree of professional and personal support from everyone at Hulu since we've been on and it's one of the best teams, I think, I've ever worked with in my career. The campaign that they set up was conceptually and artistically exquisite, they're so clearly invested in the show's success, they genuinely seem to be fans and they're just great people to work with. It was one of the best experiences I've ever had in my career and, of course, it's all under the same umbrella, so I would imagine Disney+ will be the same way.
And yeah, I have sensed a real groundswell of support from within the Hulu branch and the Disney branch. Of course, it's a business, so the show has to be something that justifies its own existence and, at the end of the day, that's really going to be what determines a season 4. But the folks at Hulu and Disney have sure as hell given us the best possible chance of that happening, so it's really all up to the audience now. I am excited for the Disney + launch, because that's an entirely new audience that I think is maybe dimly aware of the show, but maybe doesn't really know exactly what it is.
I think that's been the conundrum of The Orville for a while is that people kind of put it in a box based on the initial perceptions of the show from 2017 and 99 percent of the time when people sit down to watch it, their expectations are completely upended and the show speaks for itself in that way, I'm confident that it can do that. The real challenge is just going to be getting eyeballs on it so that people have the chance to discover that for themselves.
One other impediment for The Orville season 4 is the cast's commitments to other projects. This includes MacFarlane's title role in Peacock's upcoming Ted prequel series, based on his films Ted and Ted 2, in which he starred as a foul-mouthed living teddy bear. However, he is clearly committed to making sure the show happens if the studio wants more, even if it may experience similar delays to the gap between seasons 2 and 3. Additionally, with the Ted role being voice acting, that would certainly allow MacFarlane some flexibility when it comes to working on both.
However, it might work in The Orville's favor if they have another similar gap. The same delay that allowed them to rebrand as New Horizons could give them another opportunity to shake up the dynamic of the show. If they get a new subtitle and a new dramatic thrust for the series, they could more effectively mimic the Star Trek universe, which has constantly presented viewers with new tones, characters, and stories over the years.
Next: The Orville Improves Upon A Controversial TNG Geordi Story
One Piece's Straw Hats Have Officially Evolved to Their Final Stages
About The Author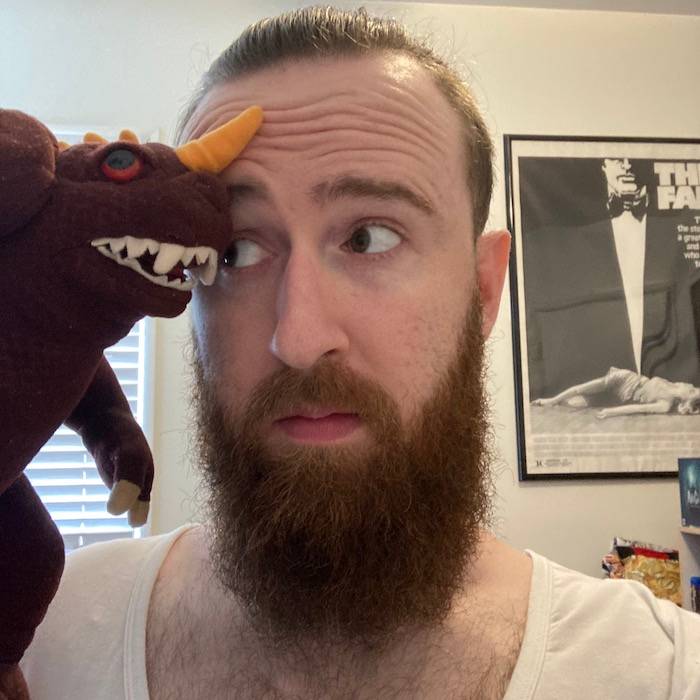 Brennan Klein
(1192 Articles Published)
Brennan Klein (he/him) is a senior writer at Screen Rant who knows more about 80's slasher films than any human has a right to. Brennan has been working in the pop culture space for over a decade as a podcast host (Attack of the Queerwolf, Bride of Alternate Ending, Scream 101,Welcome to Prime Time), podcast producer (Queerwolf, This Ends at Prom, Keep Screaming), news/editorial writer (The Backlot, Dread Central, Arrow in the Head, Blumhouse.com), and movie reviewer (Popcorn Culture, Alternate Ending).

Brennan's interests also include the Muppets, pop music from around the world (sometimes it was difficult being the only Fanny Lu fan in his high school), and reading (especially Jane Austen, Agatha Christie, the manga of Junji Ito, LGBTQ+ young adult fiction, and novels of magical realism). His favorite film directors are Wes Craven and Pedro Almodóvar and his top ten favorite movies include Mad Max: Fury Road, Little Shop of Horrors, and Romy and Michele's High School Reunion.
More From Brennan Klein