The final batch of episodes of Vikings season 6 answered the biggest questions fans had, including that about Floki's fate, who was revealed to be alive – and here's why the series' creator decided he wouldn't die in the cave. Created by Michael Hirst, Vikings premiered on History Channel in 2013, and even though it was originally planned to be a miniseries, it was renewed for a second season shortly after, allowing it to continue telling the stories of Ragnar, Lagertha, Floki, and more. Vikings lived on for a total of six seasons, coming to an end in December 2020. Out of everyone on the show, Vikings' Floki was a definitive fan favorite, and audiences wondered why Floki didn't die in the cave after the eruption; though they were happy he survived.
SCREENRANT VIDEO OF THE DAY
Vikings initially followed legendary Norse figure Ragnar Lothbrok (Travis Fimmel), while Vikings' Floki (Gustaf Skarsgård) remained his loyal best friend. The series chronicled Ragnar's travels and raids alongside his Viking brothers. As the story progressed, the series began to shift its focus to Ragnar's sons and their own journeys, eventually turning them into the protagonists of the show, especially after Ragnar's death in season 4. Very few characters from the first season of Vikings, and especially those close to Ragnar, made it to the final episode, as many died at some point before it or simply stopped showing up, as was the case of Rollo (Clive Standen), Ragnar's brother and recurrent antagonist, and only one remained as the link to the show's origins: Floki.
Related: Vikings: What Floki's Tattoos Really Mean
Vikings' Floki is Kattegat's exceptional boatbuilder, local trickster, and Ragnar's best friend, who stayed by his side through many, many battles. Floki is a very eccentric man, and while he seems joyful most of the time, deep inside he's quite troubled. Like many other characters in Vikings, Floki went through many ups and downs throughout the series, including the deaths of his wife and daughters, the death of Ragnar, and his failed settlement on Iceland, which he believed to be Asgard. In Vikings season 5, Floki's settlement fell apart, and he ended up traveling alone into a cave he believed to be a gate to Helheim (their version of Hell), but once inside, he found a Christian cross. Vikings' Floki found himself in trouble when the cave turned out to be inside a volcano, which erupted while he was there, causing the cave to collapse. Viewers were led to believe that was the end of Floki, but the beloved trickster returned in season 6B and made it to the final episode alive, and to everyone's surprise, he had already arrived at the "New World", where he reunited with Ubbe. While this is all well and good, viewers are left to question why Floki didn't die in the cave despite facing a volcanic eruption.
Why Floki Didn't Die In The Cave
Vikings' Floki and Ubbe were the protagonists of the final scene in Vikings, with the former telling Ragnar's son that he will die soon and Ubbe asking if that's the end. Speaking to EW, Michael Hirst revealed he called Floki a "pagan fundamentalist, pushing himself to the limit on each occasion", so he could allow him to survive even the most extreme situations, which is why Floki didn't die in the cave. Hirst added that he knew Floki would appear in the New World as he was too important to "just leave him at the bottom of a volcano". Hirst went on to explain that he thinks Floki finally found peace after being a troubled soul for so long, so knowing that he was dying didn't worry him much. As for giving the final scene in Vikings to Ubbe and Floki at the beach in the New World, Hirst said he decided to make it "more of an up ending than a down ending".
Why Floki Survived The Cave In Vikings
Vikings' Floki was a strange man with many strange talents, and survival was definitely one of them. The main reason why Floki didn't die in the cave was that series creator Michael Hirst wanted to do right by his characters for Vikings season 6, as revealed by an interview with Express. While Hirst definitely considered killing off Floki, he relented as the pagan fundamentalist had been an integral part of the series as Ragnar's best friend. Since the Viking had always been a fan favorite, show creators were keen on bringing him back after his little cave accident/volcanic eruption. Floki had always embodied the Viking spirit of adventure and exploration, no matter how quirky and eccentric the character was.
Why Floki Saw A Cross In The Cave
When Vikings' Floki first enters the cave in Iceland he comes upon a cross. The Viking's plan to travel to Iceland was due to his belief that the land was either Asgard or at the very least an Earthly realm that the Nordic gods had set aside for him and a select view. When Floki sees the cross his beliefs are shattered because he knows for certain that the Vikings were not the first to settle there; rather, it was the Christians. Why Floki didn't die in the cave at that point and how he escaped is up for debate, but the sight definitely shook him. Tensions between Christians and pagans is a topic explored on Vikings, though even moreso in the spinoff series Vikings: Valhalla. Vikings' Floki had previously poor interactions with Christians, and even hated Ragnar's friendship with the monk Æthelstan, eventually leading to the monk's death.
Related: Vikings: Why Ragnar Lothbrok Plotted His Own Death In Season 4
Despite Iceland not being the land of the gods as Floki had hoped, Vikings fans were surely relieved to see Floki alive and well in season 6 and living a peaceful life far away from the lands that brought him so much trouble and heartbreak. It was also heartwarming to have one final link to the original cast in the final episodes, as Vikings' Floki remained one of the last left alive. Surely, Floki dying in a cave next to a Christian cross wouldn't have done justice to the character, and the ending Hirst came up with for him was a lot more satisfying.
Next: Vikings: Why Aslaug's Death Was Changed
Moon Knight Episode 2 Clip Shows Khonshu Watching Steven Talk To Arthur
About The Author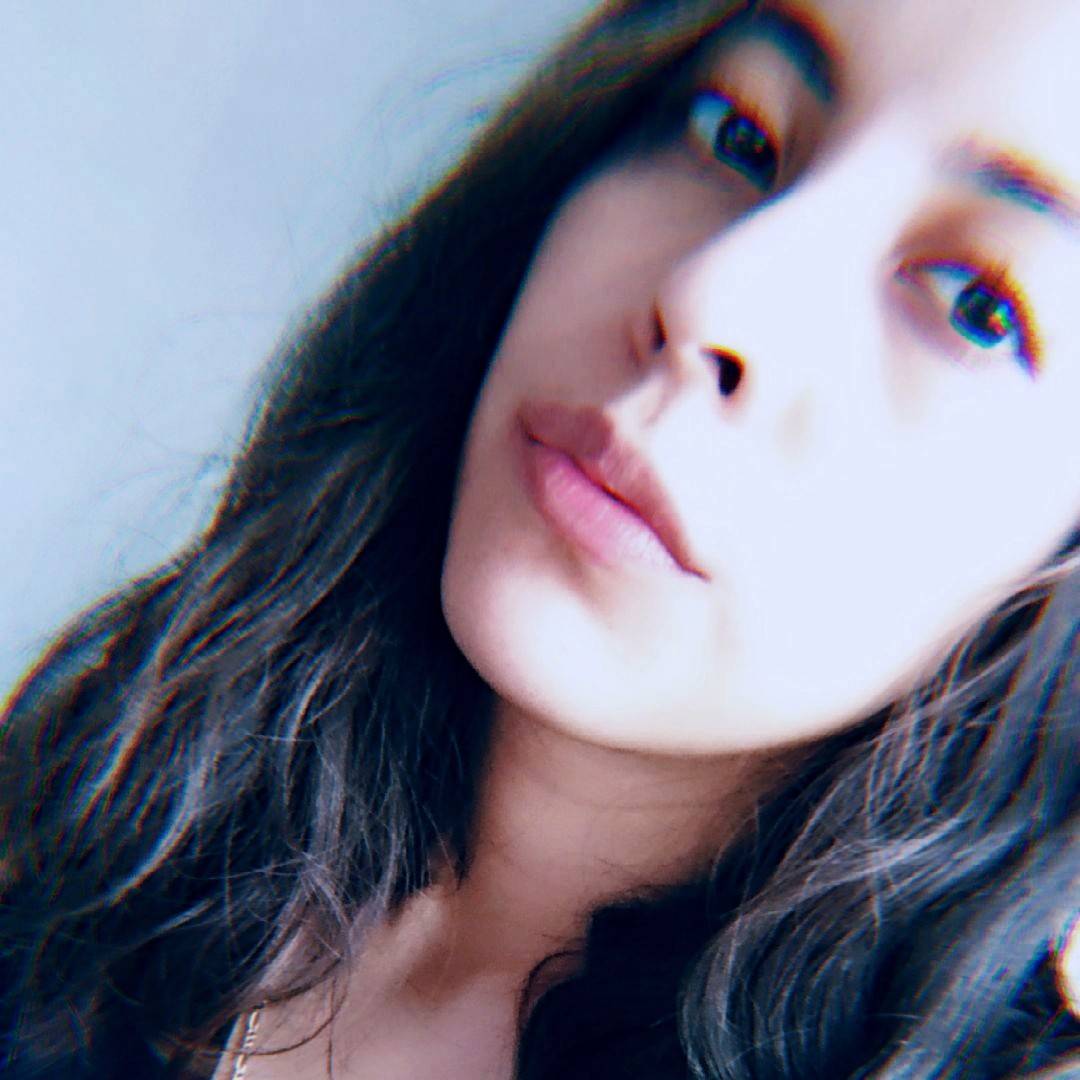 Adrienne Tyler
(3253 Articles Published)
Adrienne Tyler is a features writer for Screen Rant. She is an Audiovisual Communication graduate who wanted to be a filmmaker, but life had other plans (and it turned out great). Prior to Screen Rant, she wrote for Pop Wrapped, 4 Your Excitement (4YE), and D20Crit, where she was also a regular guest at Netfreaks podcast. She was also a contributor for FanSided's BamSmackPow and 1428 Elm. Adrienne is very into films and she enjoys a bit of everything: from superhero films to heartbreaking dramas, to low-budget horror films. Every time she manages to commit to a TV show without getting bored, an angel gets its wings.
When she's not writing, you can find her trying to learn a new language, watching hockey (go Avs!), or wondering what life would have been like had Pushing Daisies, Firefly, and Limitless not been cancelled. Breakfast food is life and coffee is what makes the world go round.
Guillermo del Toro said "hi" to her once. It was great.
More From Adrienne Tyler