Kody Brown had a habit of discrediting Christine in Sister Wives. Fans think Kody put Christine down to stop her from leaving their plural marriage.
Kody and Christine Brown have always had a difficult relationship even before they split in Sister Wives season 16, and fans think Kody's habit of patronizing his former spiritual wife motivated Christine to leave the plural marriage. During the early Sister Wives seasons, Christine was regularly criticized by her family members for complaining about her life, and viewers believe Kody did his best to invalidate his ex-wife's feelings of discontent. Based on him nicknaming Christine, "Princess", and his efforts to gaslight his unhappy spiritual spouses, here's why Sister Wives fans think Kody Brown patronized Christine.
SCREENRANT VIDEO OF THE DAY
Unfortunately, it took a lot for Christine to finally decide that she didn't need to stay with Kody in Sister Wives. Even though the Brown family's fanbase has called for Kody's original three sister wives to leave him ever since he has decided he would only put effort into his relationship with his fourth wife, Robyn Brown, neither Meri, Janelle, nor Christine ever appeared too driven to exit their plural marriage. Throughout the past decade the Browns have starred in Sister Wives, Kody's first trio of wives have felt frustrated and depressed by the dysfunctional state of their relationships with their husband. Sister Wives fans think Kody Brown patronized Christine to keep her under his control.
Related: Sister Wives: Why Christine Shaded Her Old Polygamous Lifestyle
Sadly, Christine had plenty to complain about throughout her unconventional relationship with Kody throughout the Brown family's run in Sister Wives. Whether she was struggling to raise the clan's gaggle of children or trying to get her loveless relationship with her husband back on track, Christine often found herself overwhelmed with the position Kody's plural marriage left her in. Christine finally garnered the courage to leave Kody in Sister Wives season 16 after the patriarch decided to terminate their intimate relationship. After Christine realized that there was no salvaging her marriage and left the family, Sister Wives viewers understood why the third sister wife complained so frequently. A Reddit user shared, "[Christine] was the only one who was being truthful about their home situation." Despite her valid criticism, viewers believe Kody did his best to undermine Christine so she wouldn't feel empowered to leave him.
Regrettably, Christine was punished for speaking out about her disappointing experience in Sister Wives. Rather than understanding Christine's reasons for complaining, Kody Brown wrote off all of his wife's grievances as a consequence of Christine's high maintenance personality. One fan assessed, "Christine had/has legitimate gripes… [Kody] always played favorites & would scold you or gaslight you if you complained." Specifically, Sister Wives fans think Kody routinely called Christine a princess to make her valid concerns appear trivial and vain. Another commenter explained, "Calling someone a Princess when they advocate for their needs is such a s***** way to invalidate them." Viewers argue that Kody Brown patronized Christine to discredit her unpleasant emotions and force her to settle for the inadequate affection Kody offered her throughout the family's run in Sister Wives.
Although Christine has been celebrated as the champion of the Sister Wives fanbase since she left Kody, the polygamist wasn't always empowered to speak her truth. Fans think Kody Brown patronized Christine Brown by giving her the condescending title of princess in an apparent effort to silence her valid criticism of their plural marriage. Hopefully, Christine can find another husband to treat her like a real princess since leaving Kody in Sister Wives.
Next: Sister Wives: Why Robyn Was A Blessing In Disguise For The Browns
Source: BKsparkles/Reddit
James Gunn Clarifies Length of Guardians of the Galaxy Holiday Special
About The Author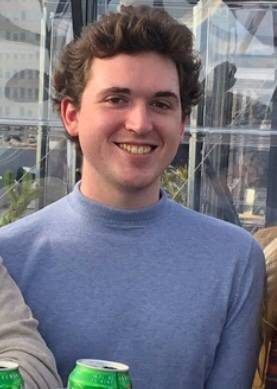 Christopher Davis
(879 Articles Published)
Christopher Davis is a freelance reality TV writer for Screen Rant. Since his graduation from Emerson College with a degree in visual and media arts back in 2019, Christopher has pursued the ever-evolving field of entertainment journalism. In his free time, Christopher loves to write, rewatch old seasons of RHONY, and work on his death drop.
More From Christopher Davis