The Conners introduced a dramatic plot for Darlene's son Mark in season 4, so why was his character missing from the entire action of episode 11?
After episode 10 of the series revolved around a dramatic revelation about his character, where is Darlene's son Mark on The Conners season 4 episode 11? Mark has not had an easy time of it in The Conners season 4 so far, with the show revealing in episode 10 that he was struggling with a dependency on ADHD medication borrowed from his love interest Logan. However, despite this surprising twist, Mark was nowhere to be seen in the show's next episode.
Despite his actor being credited, Mark did not actually appear onscreen during the action of "Patriarchs and Goddesses" (season 4 episode 11). Instead, this episode of The Conners centered on Harris and Aldo's relationship but still touched on Ben and Darlene's messy love life in another subplot. However, Mark went unmentioned for the entire episode, likely due to the dramatic stories of the outing leaving no screen time for his recently introduced subplot.
SCREENRANT VIDEO OF THE DAY
Related: The Conners Is Wasting Ben and Darlene's Potential
A lot of The Conners season 4, episode 10, "Spills, Pills and The Midnight Lasagna" focused on Mark's storyline, and episode 11 left room for Harris' relationship with Aldo, meaning Mark had to take a backseat. With its large ensemble cast, The Conners generally shifts between three generations of the titular family every few episodes. This means that entire outings leave characters like Becky, Harris, and Mark unmentioned at times. Generally, Darlene, Dan, and Jackie fare better, but the latter two have been series regulars since its 1989 inception. Still, following such a pivotal Mark episode, where is Darlene's son Mark on The Conners' next installment?
Why The Conners Season 4's Mark Subplot Works
In contrast, Mark's season 4 story arc on The Conners arguably marks the show's most in-depth exploration of his character since Dan and Roseanne struggled with his gender presentation back in Roseanne season 10. When Roseanne Barr departed the series and Roseanne became The Conners in 2018, Mark's character continued to play a major part in the show. However, Darlene's son did not receive as much plot focus as his mother, likely due to Ben and Darlene's on-again, off-again relationship being a reliable source of drama for the otherwise largely light-hearted sitcom. However, The Conners season 4 redressed this imbalance by giving Mark an involving, topical subplot as he struggled to maintain impressive grades and tried to transcend his family's humble origins.
Mark's Absence In The Conners Season 4 Episode 11 Might Be A Good Thing
Where is Darlene's son Mark on The Conners during the events of season 4, episode 11? He's on the bench, giving other storylines space. The revelation of Mark's secret addiction in The Conners season 4 episode 10 is a very significant one that deserved room to breathe. While it may have felt odd to leave this plot totally unaddressed in episode 11, it was probably the better option. Trying to squeeze Mark into an episode that had to bring the focus back to other characters would have cheapened the impact of his storyline or made it feel trite. Instead, The Conners rightfully picked up where it left off in season 4 episode 12, "Hot For Teacher and Writing a Wrong." This episode focused squarely on Mark and the challenges he was facing in school and his personal life. The Conners season 4 episode 11 may have left Mark out of the picture, but the series certainly didn't forget about him or what he was going through.
More: The Conners: Jackie Is Wrong About Ben and Darlene
Rise Of The TMNT Images Reveal First Look At New Netflix Animated Movie
About The Author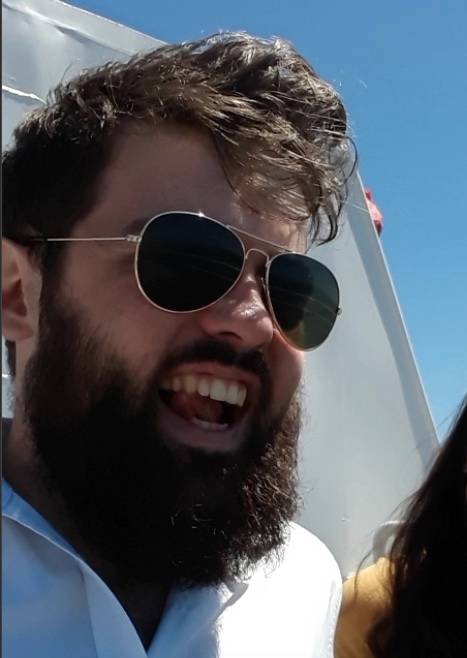 Cathal Gunning
(1723 Articles Published)
Cathal Gunning has been writing about movies and TV online since 2020. His obsessions include The Simpsons, Stephen King, the Scream series, and the horror genre in general. He has spent more time thinking about Stranger Things than the writers of Stranger Things, and he has never seen a Star War.
More From Cathal Gunning