After Legend of the Guardians' release, plans were made for a sequel, but the second movie was never made. Why did Snyder not continue the story?
2010's Legend of the Guardians: The Owls of Ga'Hoole was director Zack Snyder's first animated movie and, despite it becoming a cult classic since its release, Snyder has never made a Legend of the Guardians 2. While far different from his previous live-action projects such as 300 and Dawn of the Dead, Zack Snyder approached the animated feature with the same zeal as his live-action work. Following the original film's release, rumors spread that Snyder was developing a sequel, but Legend of the Guardians 2 never materialized.
Based on Kathryn Lasky's series of novels, Legend of the Guardians is an animated fantasy adventure movie that follows Soren, a young barn owl who is enthralled by his father's stories of the Guardians, mythical warriors who combat a tyrannous army self-proclaimed the "Pure Ones." Soren learns that these stories are not myths at all when he is captured by the Pure Ones, exposing their plot to enslave all creatures deemed inferior. Along with a motley crew of characters, Soren ultimately escapes from captivity to embark on a search for the Guardians, hoping the fabled heroes will be their salvation.
SCREENRANT VIDEO OF THE DAY
Related: Zack Snyder Movies Ranked Worst To Best (Including Army Of The Dead)
Legend of the Guardians isn't one of the best Zack Snyder movies, and it did not achieve enormous popularity, but it still gained a modest following at the time of his release. Audiences praised the movie for its extensively detailed visuals, which allowed Snyder to translate his signature style into animation, complete with highly emotive characters and intense action sequences. Many people were optimistic about a sequel with Legend of the Guardians 2, but neither Snyder nor his co-creators indicated that there was any concrete decision about returning for a second movie. It was never officially explained why a follow-up was not developed, though the mixed reviews and the film significantly underperforming at the box office are likely why the Zack Snyder movie remains unmade.
Legend Of The Guardians Was A Commercial And Critical Disappointment
At the time of release, critics responded indifferently to Legend of the Guardians. Impressive animation aside, the movie only scored a 52% from reviewers on Rotten Tomatoes, many of whom argued that the movie's story was its weakest point. Snyder adapted the plots of Lasky's first three books for the film, but due to its rushed pacing, the film's story seemed to confuse many viewers, particularly those unfamiliar with the original novels. It only generated $140 million at the global box office, which, when factoring in marketing costs, did not justify its $80 million budget. In a scenario reminiscent of Zack Snyder's DCEU movies, Legend of the Guardians has developed an intense cult following in the years since its release, but it failed to connect with a broader general audience. Currently, Legend of the Guardians still has only a 63% audience score on Rotten Tomatoes, not nearly enough to justify taking a risk on a Legend of the Guardians 2.
Snyder also became involved in other projects in the years following Legend of the Guardians' release. In 2013, he directed the Superman reboot Man of Steel, which effectively kickstarted the massive DCEU franchise. Although Snyder was eager to return to Legend of the Guardians if the opportunity arose, it is likely that the DCEU demanded much of his creative efforts. Even if plans for Legend of the Guardians 2 had been approved, it would have posed a challenge balancing its production in addition to the DC movies.
Why Legend Of The Guardians 2 Is Even Less Likely Now
Now, with Zack Snyder's Rebel Moon in production, Legend of the Guardians 2 is even less likely to come to fruition. Ever since the Snyder Cut movement of the late 2010s, the director has been working on a plethora of other projects, many of which are very high-profile, meaning he's unlikely to have time to dedicate to making another Legend of the Guardians movie. Even if the first film had been a much bigger success, it would still be hard to justify Snyder revisiting an old project from years ago when he has so much else on the horizon. Rebel Moon promises to draw a lot of attention when it finally comes out, and there are even rumors that Netflix has already greenlit a sequel. Snyder is also just as busy with his Army of the Dead Netflix universe. As it's over a decade old, Legend of the Guardians: The Owls of Ga'Hoole is not likely to receive a sequel. It's unfortunate that Snyder may not revisit Lasky's beloved fantasy series with Legend of the Guardians 2, but it is at least reassuring to know that he is concentrating on new projects to showcase his trademark creativity.
More: It Sounds Like Rebel Moon Will Be Zack Snyder's Longest Movie Ever
Why Yelena Will Join Thunderbolts, Not Young Avengers
About The Author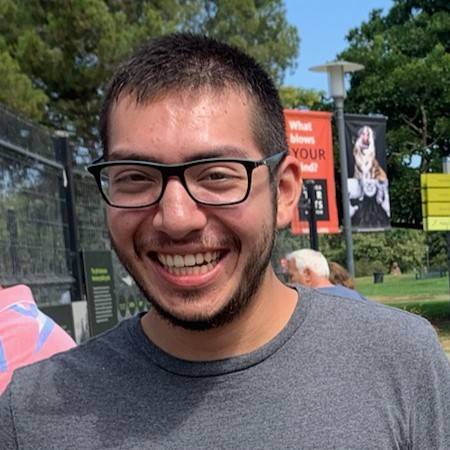 Daniel Feibush
(41 Articles Published)
Daniel is a Screen Rant features writer who works to produce content that engages and entertains readers with good taste. He studied English and Comp Lit at UC Davis and a quarter abroad at Oxford. He loves writing fictional shorts, although he finds features coverage of cinema and television particularly rewarding, hence the gig with Screen Rant. Spending time with family and friends watching old-school, pre-millenium sitcoms defines his happiness. Best is sharing personal perspectives on entertainment with other enthusiasts and discovering new genres he might never have considered reading or watching.
More From Daniel Feibush